Welcome to the Allen County Child Support Enforcement Agency
Mission Statement:
The Allen County CSEA is committed to serving the families in our community by providing quality child support services through establishing parentage, enforcing support orders and collecting and disbursing child support. Our goal is to ensure that families receive the financial support to which they are entitled.
Disclaimer:
All information contained herein pertains to your support order in Allen County only and is subject to change without notice.

Hours of Operation:
Mon., Tues., Wed., Fri. - 8:00am - 4:30pm
Thursday - 9:00am - 4:30pm
General Information:
Allen County Child Support Enforcement Agency
200 W. Market Street
P.O. Box 1589
Lima, OH 45802-1589
Click here to contact us by email
Phone: (419) 224-7133
Toll Free: (800) 224-7133
Fax: (419) 222-6135
SETS VRU: (800) 860-2555
Default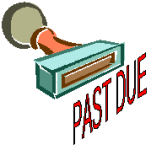 Default
(When your case is in arrears)
An Obligor is considered in Default when he/she is behind in payments totaling one month or more of his/her current support obligation. (See Terms and Definitions Information Sheet – Arrears)
When the Obligor owes in excess of one month's obligation a Notice of Default and Potential Action will be automatically generated by SETS. The Default Notice will be sent to the Obligor warning him/her of possible enforcement remedies that CSEA may take to secure the past due support obligation. When a case goes into Default, this is the beginning of the Enforcement Process.
Possible enforcement remedies include, but are not limited to:
SETS Automated Reporting to Credit Bureau Agencies
Securing additional money to pay off arrears
(CSEA may withhold a minimum of an additional 20% of the current support obligation)
Driver's/Professional License Suspension and Passport denial
Tax Refund Intercept
Motion For Contempt
Financial Institution Data Match (FIDM)