Welcome to the Allen County Child Support Enforcement Agency
Mission Statement:
The Allen County CSEA is committed to serving the families in our community by providing quality child support services through establishing parentage, enforcing support orders and collecting and disbursing child support. Our goal is to ensure that families receive the financial support to which they are entitled.
Disclaimer:
All information contained herein pertains to your support order in Allen County only and is subject to change without notice.

Hours of Operation:
Mon., Tues., Wed., Fri. - 8:00am - 4:30pm
Thursday - 9:00am - 4:30pm
General Information:
Allen County Child Support Enforcement Agency
200 W. Market Street
P.O. Box 1589
Lima, OH 45802-1589
Click here to contact us by email
Phone: (419) 224-7133
Toll Free: (800) 224-7133
Fax: (419) 222-6135
SETS VRU: (800) 860-2555
Financial Institution Data Match /
FIDM Lump Sum Bonus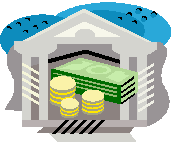 FIDM is an enforcement tool used in the collection of arrears. Financial accounts that belong to delinquent Obligors are identified by CSEA. CSEA freezes and seizes these accounts. The following criteria is considered when the FIDM process is initiated:
Financial institution names and account numbers are needed.
Support Order must be at least six (6) months old.
There must be a minimum arrearage of over one month's obligation.
The CSEA can still process FIDM even if the Obligor is currently paying to reduce the arrears balance.
The Advance Notice of Default and Potential Action Notice must have been sent to Obligor. (See Default information sheet)
The Obligor cannot be in bankruptcy, but the CSEA can proceed once bankruptcy action has been resolved. Bankruptcy does not excuse the child support obligation, including arrears.
There cannot be pending court action, however the CSEA can proceed once the court action has been resolved.
Obligor's employer is required to notify CSEA of any Lump Sum payment over $150.00. If Obligor is one month or more in arrears, CSEA will intercept payment.
For More Information
Please contact the
Customer Service Call Center at
419-224-7133 or
toll free at 1-800-224-7133