Welcome to the Allen County Child Support Enforcement Agency
Mission Statement:
The Allen County CSEA is committed to serving the families in our community by providing quality child support services through establishing parentage, enforcing support orders and collecting and disbursing child support. Our goal is to ensure that families receive the financial support to which they are entitled.
Disclaimer:
All information contained herein pertains to your support order in Allen County only and is subject to change without notice.

Hours of Operation:
Mon., Tues., Wed., Fri. - 8:00am - 4:30pm
Thursday - 9:00am - 4:30pm
General Information:
Allen County Child Support Enforcement Agency
200 W. Market Street
P.O. Box 1589
Lima, OH 45802-1589
Click here to contact us by email
Phone: (419) 224-7133
Toll Free: (800) 224-7133
Fax: (419) 222-6135
SETS VRU: (800) 860-2555
Interstate Cases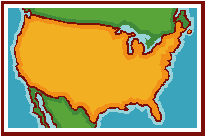 Your case may become an interstate case when:
One party resides in a State or Country outside of the State of Ohio.
A court order is in a State or Country other than the one where both parties live.
How the CSEA can assist you:
If the location of the out of state parent is unknown, the first step is to locate the absent parent. Information provided by the applicant concerning the possible location of the absent parent is important for starting the interstate process.
A valid address is needed for the parent living out of State. The CSEA will verify that address and contact the other state to assist in enforcement of the Child Support Order.
To have a complete Interstate Order in place, the process may take 9–12 months or longer.
Laws Governing Interstate Cases
Interstate child support cases are governed by the
Uniform Interstate Family Support Act (UIFSA)