Welcome to the Allen County Child Support Enforcement Agency
Mission Statement:
The Allen County CSEA is committed to serving the families in our community by providing quality child support services through establishing parentage, enforcing support orders and collecting and disbursing child support. Our goal is to ensure that families receive the financial support to which they are entitled.
Disclaimer:
All information contained herein pertains to your support order in Allen County only and is subject to change without notice.

Hours of Operation:
Mon., Tues., Wed., Fri. - 8:00am - 4:30pm
Thursday - 9:00am - 4:30pm
General Information:
Allen County Child Support Enforcement Agency
200 W. Market Street
P.O. Box 1589
Lima, OH 45802-1589
Click here to contact us by email
Phone: (419) 224-7133
Toll Free: (800) 224-7133
Fax: (419) 222-6135
SETS VRU: (800) 860-2555
Payment Information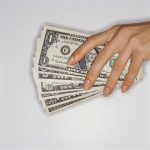 The CSEA provides several methods for the Obligee to receive his/her support obligation and for the Obligor to pay his/her support obligation. The following information provides each party on the Support Order the various options available for paying and receiving support.
OBLIGEE
Ohio CSPC Direct Deposit
Deposit your child support check directly into your checking or savings account. All you need to do is complete the direct deposit form and mail it in or call 888-965-2676 or e-mail your request to www.jfs.ohio.gov/ocs.
Ohio e-Quick Pay MasterCard
A debit card that allows you to access funds from your account without having to write a check. It works like a credit card but the funds are taken directly out of your account. Balance and transaction information is always available at www.e-QuickPay.com
To request an enrollment form call toll free in Ohio 1-888-965-2676, or contact the Customer Service Call Center at 419-224-7133 or toll free 1-800-224-7133.
E-Quick Pay MasterCard expires every three (3) years. You must keep address up to date to receive a new card.
Payment Information Online
Provides you with the last payment date, date payment was processed and the total due on the order. To enroll, complete the payment information form and mail it in or visit:  http://jfs.ohio.gov/Ocs/CustServWebPortalWelcome2.stm
Pin Reset Information
Office of Child Support-Bureau of Customer Service Phone: 614-387-5505 or 800-686-1556 Fax: 614-995-7159 You may call the CCC to request a form to complete.
OBLIGOR
Payment in Person
Only cash payments may be made in person at the offices of Allen County CSEA, 200 W. Market Street, Lima, OH 45801.
Payment by Mail
Ohio Child Support Payment Central
P.O. Box 182372
Columbus, OH 43218-2372
You must include your name, social security number, SETS case number and court order number on each payment.
Pay History
By registering with the Ohio Child Support Customer Service Web Portal, you can access your child support case information and print your pay history. Log onto the Web Portal via the internet at http://jfs.ohio.gov/Ocs/CustServWebPortal on any computer. If a computer is unavailable to you, the Agency has access in their lobby for you to log in and print your own pay records.
Electronic Payments Online
Make your child support payment online at:
www.expertpay.com or www.e-childspay.com
Payments through Expert Pay can be made through your Checking/Savings Account or by using your Debit Card.
Payments through e-ChildsPay can be made using MasterCard ONLY at this time.