Welcome to the Allen County Child Support Enforcement Agency
Mission Statement:
The Allen County CSEA is committed to serving the families in our community by providing quality child support services through establishing parentage, enforcing support orders and collecting and disbursing child support. Our goal is to ensure that families receive the financial support to which they are entitled.
Disclaimer:
All information contained herein pertains to your support order in Allen County only and is subject to change without notice.

Hours of Operation:
Mon., Tues., Wed., Fri. - 8:00am - 4:30pm
Thursday - 9:00am - 4:30pm
General Information:
Allen County Child Support Enforcement Agency
200 W. Market Street
P.O. Box 1589
Lima, OH 45802-1589
Click here to contact us by email
Phone: (419) 224-7133
Toll Free: (800) 224-7133
Fax: (419) 222-6135
SETS VRU: (800) 860-2555
Wage Withholding Order/WWO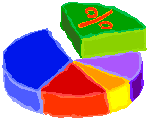 There are many different ways that the Child Support Enforcement Agency (CSEA) can issue a WWO. These include, but are not limited to:
*Please note:
CSEA can legally withhold up to 65% of the Obligor's disposable income; 55% if the Obligor has other children to support
If the Obligor is employed, CSEA will issue the WWO directly to the employer. The employer will deduct the payments from the Obligor's wages and send them directly to OCSPC (Ohio Child Support Payment Central) in Columbus.
CSEA also has the ability to issue a WWO if the Obligor is receiving benefits from the Ohio Bureau of Workers' Compensation (OBWC), Ohio Bureau of Employment Services (OBES), and certain Social Security benefits.
If the Obligor is self employed, CSEA can have support payments deducted from a bank account (savings or checking).
After payment is received, OCSPC can take up to two (2) business days to process it. After completion of processing, funds will either be direct deposited via EFT (electronic funds transfer) or via Ohio e-QuickPay MasterCard (debit card) to the Obligee.
The employer is asked to send payments to OCSPC as often as the Obligor is paid, however this is not required as long as the monthly obligation is met. For example, the obligor is ordered to pay $200 per month in support, including fees. The Obligor is paying $2,400 ($200 X 12 months) in support per year. The following formulas demonstrate the estimated amount withheld per check depending on the pay periods the employer uses.
Bi-weekly = 26 pay periods: Yearly support ÷ 26 pay periods = Wage withheld per check
2400 ÷ 26 = $92.31 per paycheck
Twice per month = 24 pay periods: Yearly support ÷24 pay periods = Wage withheld per check
2400 ÷ 24 = $100 per paycheck
Weekly = 52 pay periods: Yearly support ÷ 52 pay periods = Wage withheld per check
2400 ÷ 52 = $46.16 per paycheck
A WWO could take up to 4-6 weeks to be processed by an employer.
* An additional 2% fee will be added onto the Obligor's support obligation. The fee will be paid after the full monthly obligation is fulfilled. Some months these fees will not be paid, depending on the frequency of payments.