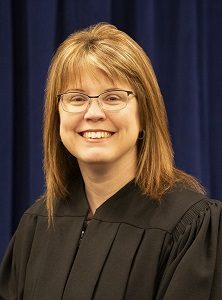 Common Pleas
The Judges of the Common Pleas Court take an oath upon being sworn into office "to administer justice without respect to persons and faithfully & impartially to discharge and perform all duties incumbent on him as such Judge…."
Phone: (419) 223-8525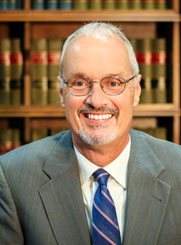 Civil
Civil Cases account for approximately 65% of the Judges' docket with about 800 new cases being filed each year. Civil Cases include personal injury (accident) cases, employment disputes, contract disputes, workers compensation appeals along with medical and legal malpractice. It is the responsibility of the respective Judge to set guidelines for the attorneys to follow in order that when the case is scheduled for trial that all parties are prepared. This normally leads to a settlement and/or resolution to the case. If the case cannot be resolved it will be tried before a jury of 8 persons or the Court.
Criminal
Criminal Cases account for the other 35% of the Judges' docket numbering in excess of 400 new cases being filed each year. Felony Criminal Cases include any offense where the possible penalty is over one (1) year in prison and a $1000.00 fine. Arson, Burglary, Breaking and Entering, Theft, Fraud, Armed Robbery, Murder and Drug Cases are just a few that fall under this category.
If these cases are not resolved by a plea of guilty after all the facts are exchanged, disposition and determination of guilt or innocence is determined normally by a jury panel of 12 individuals from Allen County. The determination of the sentence, if the person is found guilty, is the responsibility of the Judge alone.
Other Duties
The Judge also oversees the operation of the Allen County Probation Department and are members of the Judicial Corrections Board for the W.O.R.T.H. Center. This center is a rehabilitation facility that is an alternative commitment that the Judges can use at sentencing, rather than sentencing to the penitentiary or granting outright probation (community control). The Judges also hear & determine administrative appeals from various State and local agencies. These appeals, for example, come from decisions of the State Personnel Board of Review, Unemployment Relations Board, local zoning appeals and local governmental decisions.
Public Relations
It is now generally expected that the Judges be heard outside of their opinions and decisions on a limited basis. Judges are often invited to speak to school groups and service clubs. Field trips by local schools to the court are encouraged. Topics involve the need for law-related education, public misconception about the operation of the Judicial Branch and elementary school mock trials.
By educating the public as to the duties & responsibilities of the court, the Judges believe that an informed public of citizens will be more responsive to the call for "Jury Duty" – the small price we pay for living in this great country.
You will need Adobe Acrobat Reader to view the local rules of court document. If you do not have this installed, you can download it from Adobe's Web site.
GET ADOBE ACROBAT PDF READER
Download the Amended Local Rules of Court