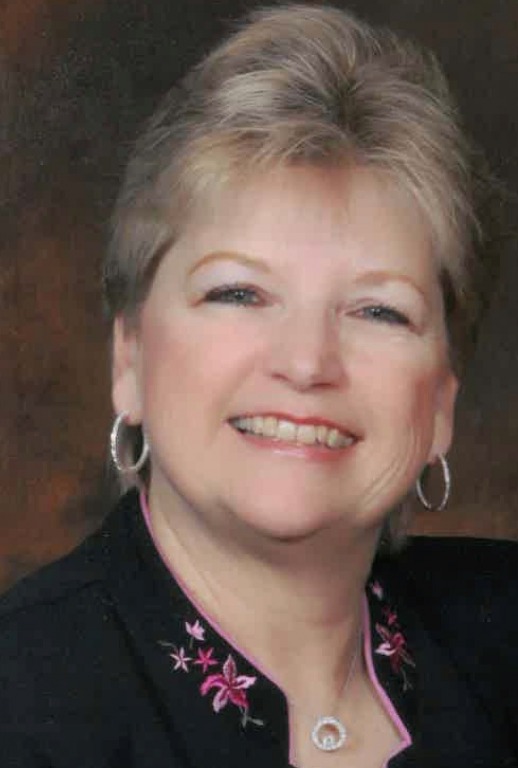 Allen County Recorder
Mona S. Losh was elected Allen County Recorder to fill the term commencing January 2005. Mona is a life-long resident of Allen County. She was born in Bluffton, Ohio and spent the first 19 years of her life there. She graduated from Bluffton High School in 1973. In 1974 she moved to Lima/American Township, where she still resides today.
Mona is married to Joe E. Losh. They have three children and 5 grandchildren.
Mona began working at the age of 16 as a dishwasher in a restaurant. In 1977, she started her college courses with the focus being on real estate. Mona received her real estate license and began selling real estate in 1978. In 1981, Mona started her own business, West Central Ohio Research. The company provides real estate title examinations to attorneys and title companies across the United States.
In 1992, Mona decided to go back to college and finish her degree work. In 1995, Mona graduated with honors from Rhodes State College with an Associate in Applied Business – Legal Assisting Technology. That same year, she was presented the Outstanding Legal Assisting Student award.
Mona's course studies include: Legal Research & Writing, Litigation, Criminal Law, Civil Law & Procedure, Business Law, Bankruptcy Law, Business Organizations, Federal Income Tax, Accounting, Estate & Probate Administration, Real Estate Law, Real Estate Finance, Real Estate Appraisal, Real Estate Transactions and Real Estate Principles & Practices.
Mona is a member of Ladies Auxiliaries of the V.F.W. Post #1275, Fraternal Order of the Eagles Aerie #370 and the American Legion Post #96. She is a member of the Ohio Recorders Association, the Allen County Township Association and the Ohio Farm Bureau. Additionally, Mona is a member of the Order of the Eastern Star- Trinity Chapter 16, Phi Theta Kappa, Alpha Beta Gamma and South Side Christian Church.
In addition to serving as Allen County Recorder, Mona is a member of the Allen County Records Commission and the Data Processing Board. Mona also serves as the secretary and chief administrator of the County's Records Center.
The county recorder maintains permanent land records, retains them in archival form, and makes them constantly accessible to the public. Mona looks forward to serving you as your Allen County Recorder. Please stop in and visit the office soon.

Hours of Operation:
Monday – Friday 8:00am – 4:15pm
Allen County Recorder's Office
301 N. Main St.
Room 204
Lima, OH 45801
Phone: (419) 223-8517
Fax: (419) 223-8555
Email: mlosh@allencountyohio.com
Mailing Office:
P.O. Box 1243
Lima, OH 45802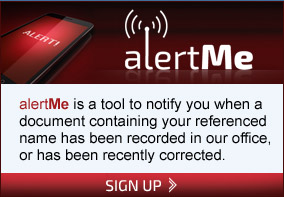 Important Links
---

History
---

In Ohio it is the County Recorder who has the important and indispensable task of keeping the vital records pertaining to real estate (land) and to all encumbrances or liens upon it. Without the work of the County Recorder in recording, safekeeping and organizing all documents in a competent and logical manner, it would be nearly impossible to purchase land and be assured of a clear title or to lend money with land as security.
The practice of recording real estate documents is based on law in England which traveled to the New World with the colonists. Public land registrars were appointed in colonial America to keep accurate records. A system of registration was necessary to prove the rights of persons who first made claims to property.
---
Today the County Recorder keeps and maintains accurate land records that are current, legible and easily accessible. An important aspect of the Recorder's work is to index each document so it may be readily located. Accurate indexing makes it possible for persons searching land records to find the documents necessary to establish a "chain of title" (history of ownership) and ensures that any debts or encumbrances against the property are evident. The records are utilized by the general public, attorneys, historians, genealogists and land title examiners.
Today
---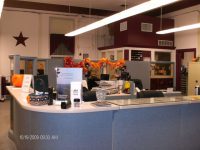 The Recorder is the County's official record keeper and is responsible for protecting a variety of legal documents, most of which relate to real estate transactions, including deeds, mortgages and liens. All subdivision plats are filed with the Recorder's Office.
The Allen County Recorder keeps records of the following: all property lines within the county, maps and plats of town lots or other divisions of land, records of deeds, mortgages, liens against properties for tax delinquency, records of powers of attorney, and the county's records of military service discharges.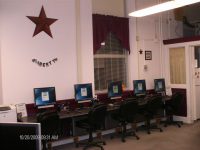 All of the above records must be indexed and kept in the manner prescribed by law. A Recorder can be sued on his bond for failure to record, or for destroying, or defacing a record when not specifically permitted to do so by law.
---
Information recorded at the County Recorder's office is essential to all commercial and legal transactions involving real property. The County Recorder has made microfilms of many important documents and has stored the films in a safe depository. The fee charged for the recording of each class of document is determined by law. There is no fee for recording military service discharges.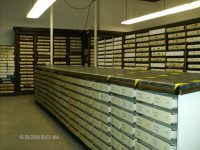 The Recorder keeps on file a daily register of deeds and mortgages affecting real estate. This register is open to the public during business hours. Upon demand and payment of the proper fee, the recorder shall furnish to any person an accurate, certified copy of any record in his office and affix his official seal thereto. Fees are charged according to the number of pages in the document.
Schedule of Fees
---

You will need Adobe Acrobat PDF Reader to view the Printer Friendly Version
RECORDER FEES
*The Allen County Recorder accepts conveyances by mail only if they have the Allen County Auditor's Conveyance Stamp affixed to the document prior to
arriving in our office.*
FOR SPECIFIC INFORMATION ABOUT DOCUMENTS, THE FEE TO BE CHARGED AND/OR REVISION OF FEES, CONSULT THE OHIO REVISED CODE
No County Recorder shall record a map, plan of a subdivision, or lot, without approval or certification of such a map or plan by the planning commissioner, engineer, legislative authority, or other board or officer.
e-Recording
---
To participate in e-Recording with our office you must have established an escrow account and have filed a completed e-Recording agreement. A fee may be charged by the e-Recording vendor. Conveyances can not be electronically recorded at this time.
Please download the e-Recording Agreement found HERE or in the Important Links area of this web page and mail to:
Allen County Recorder
Attn: Mona S. Losh
301 North Main St.
Suite 204
Lima, Ohio 45801
---
ORC § 317.082
*THE COUNTY RECORDER SHALL NOT ACCEPT A DOCUMENT FOR RECORDING IF IT CONTAINS A SOCIAL SECURITY NUMBER unless an affidavit is attached or it is listed as a document excluded by law. See ORC § 317.082.